Cebra
Cebra is a flexible braille display which can be recombined by using different modules and navigation elements. It is easily adjustable to the user's individual needs.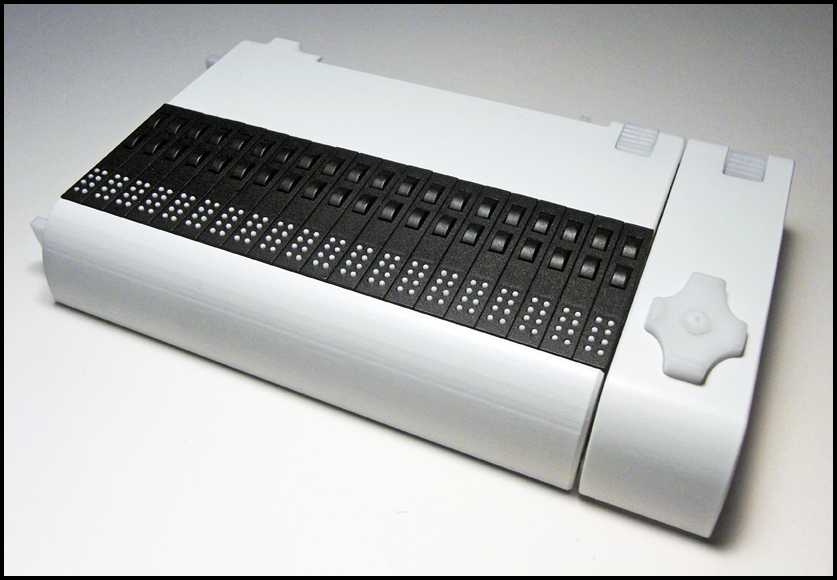 Cebra - Cellular Braille
The high-quality aluminium case contains 20 braille characters per module. It can be connected to the PC or cell phone via USB or Bluetooth.
The compact dimensions speak for themselves:
180x125x23 mm (7x5x1 inch) for 20 characters and
310x125x23 mm (12x5x1 inch) for 40 characters.

CBI - Cellular Braille Interconnect
Using the innovative CBI click system it is possible to seamlessly combine different braille or navigation modules. Due to the rapid interconnection of the individual modules it is easy to transport and extend CEBRA.
In a few seconds a braille display with 80 characters can be adapted to a handy size with 20 characters.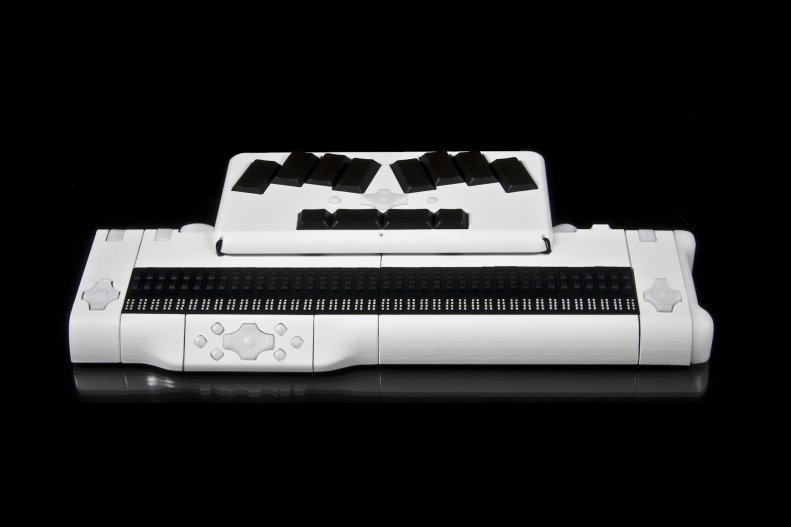 Specifications
Size (20 cell + navigation): 180 x 125 x 23 mm
Size (40 cell + navigation): 310 x 125 x 23 mm
Weight (20 cell + navigation): ~450 g
Weight (40 cell + navigation): ~800 g
Connectivity: USB, CBI, Bluetooth
Material: powder coated aluminium (white)
Braille cells: Metec (Germany)
Country of manufacture: Austria
For any questions you can contact us directly.
Proceed to product Novem...